Liturgical Furniture For Maison Marcot Chapel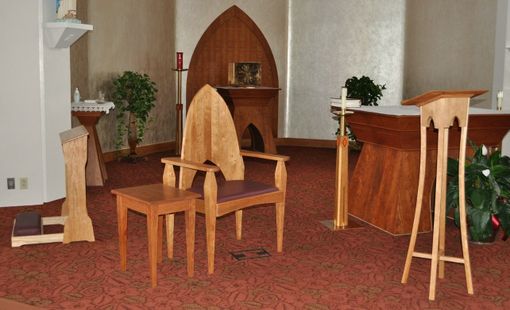 This project was designed and crafted for St. Mary's Hospital in Lewiston, Maine. There were a total of 11 pieces making up the ensemble of liturgical furniture, including an altar, 2 lecterns, a reredos, 2 altar chairs, a kneeler, a tabernacle stand and several other auxiliary pieces.

The project was entirely crafted in solid cherry. Our client opted for a contemporary "trapezoidal" motif for the chapel's sanctuary area.