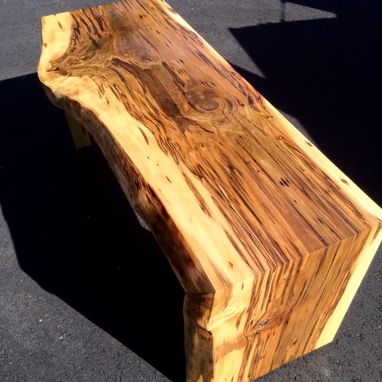 Custom live edge waterfall benches made to the size you are looking for! Beautiful statement pieces for your garden or porch or dinning room.

Rustic live edge benches can range in size from 2ft to 16ft long! Price varies on size and type of wood. Contact us for quotes!

We also have 100's of slabs not listed on here! Widths from 6" to 50" and up to 16 ft long! We have white pine, red oak, white oak, silver and rock maple, butternut, walnut, cherry, birch and ash! Inventory is always changing so if your looking for something specific just ask!

We also do custom hand made live edge coffee tables, bars, desk tops, live edge dinning room tables , shelves and much more!

All of our slabs are stacked and air dried a minimum of 6 months to help get any twisting and cupping out!