Live Edge Cedar Bath Tub Caddy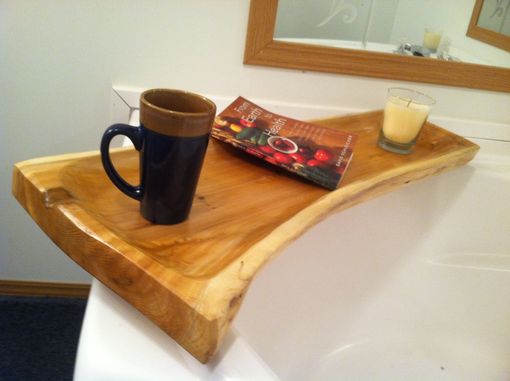 This bath tub caddy is hand carved from a solid cedar log. The log is the butt log; the part closest to the ground. The hand carved shallow dish follows the graceful curve of the log where in life the tree swelled to support itself as and drove its roots into the earth.

Finished with hand rubbed oil, it makes a perfect place to set a glass of wine, a candle or your kindle while you relax in a hot bubble bath.