Live Edge Walnut Pot Hanger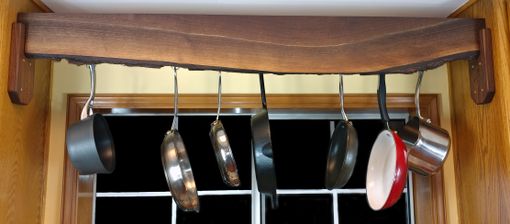 Can you believe that this beautiful piece of live edge walnut became the utilitarian centerpiece of our kitchen? Having more pots than one could possibly need to make a seven course meal for 20 people, we increased our pot/pan storage while improving the beauty and design of our kitchen. My favorite part are the hidden hooks that are easy to reach (even for a 5'2" shorty like me) while giving this functional piece an even classier appearance.

This piece is totally customizable and simply requires a conversation with Ricky to design.