Live Edge White Oak Slab Bed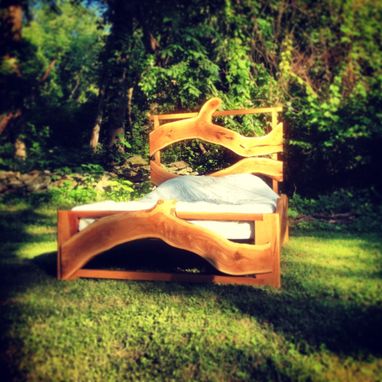 These are pieces from two twin oaks in the town I live in, they were 250 years old.
All of our products are handmade
by expert makers.
Stephen C.'s review

• Aug 7th 2012

This is a preliminary review, because although the project has just been completed, I won't be able to take delivery for a couple of weeks due to work being done on the room where the item will be installed; thus, I have not actually seen the finished product. That said, Brenda has been terrific! She asked all the right questions, listened to the answers, and kept me informed throughout with progress updates and pics. From what I can tell from the photos, the item looks great and is an exact match with the 2 existing units that will be on either side of it. Her skill in matching grain and color is outstanding, and she has exactly replicated the trim. I'm looking forward to seeing the final version, and Brenda has kindly offered to store the item for me until the room is ready. Terrific customer service! Will provide a final review when I take delivery, but expect a great product based on what I've seen to date.