Living Room Bookcases & Mantle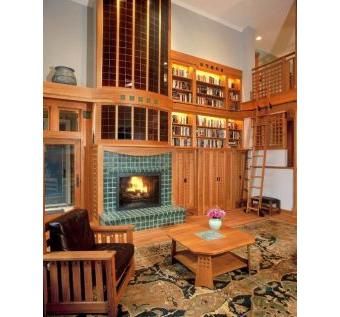 I am occasionally commissioned to do just design work by clients. For this house I designed all the woodwork for the main room, specifying tiles, glass and other materials. I supplied the contractor with detailed drawings so the job could be finished as visualized. I built the furnishings later.
Dimensions: Depends on room size.