Living Room/Family Room Furniture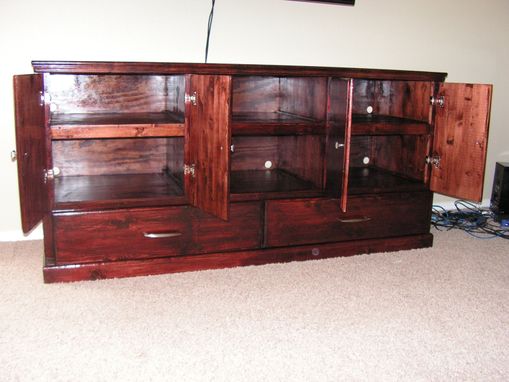 The cabinet is an entertainment center with space for all the technology devices and drawers for storage. Doors were added to close off portions of the cabinet. It was stained to match the other furniture in the room. It was constructed out of pine. It can be located in a family room or living room to accommodate the elements of your sound/visual system.
It can be modified in size and in the shelving to fit your particular system.