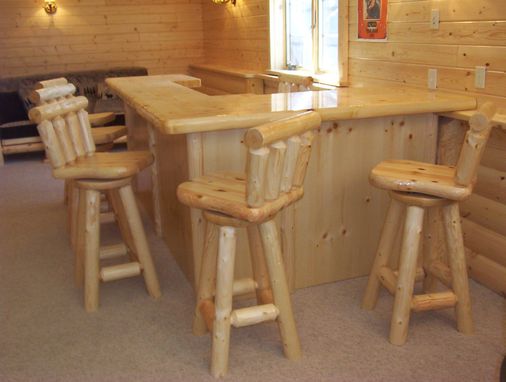 Rustic log bars and bar stools built to fit perfectly into your home. We can do all the things bars have, wine racks, drawers, doors, shelves, door locks, sinks, spots for garage cans and refrigerators. There are no limits. To see more, visit our custom page on our website.
Or call us for a quote on your bar.
Dimensions: Bars vary in size, but we do stock a 60" and an 84" bar. Any size can be made.