Lonesome Cowboy Woodcraving On A Slab Of Spalted Walnut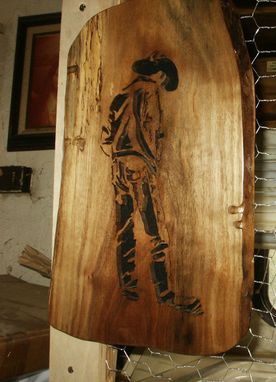 "The lonesome cowboy" shows a cowboy that looks like he is walking away with a lot on his mind. This was a nice peice out of spalted walnut. I have cut several in the past from about 12" tall up to around 20" tall, just depends on what's required.
Dimensions: Approx. 12" tall and 8" wide. This peice can be enlarged if needed or wanted, up to 18 to 20 " tall and 10 to 12" wide.