Long Swing Coat. Production Piece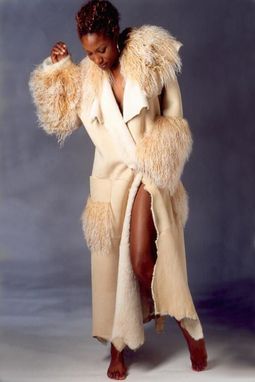 Long swing coat, available in black and chocolate brown. Merino lambskin body with Mongolian collar, cuffs and pockets.
This is a showstopper and makes you happy to wear it.
it is very lightweight for tht amount of coat. Hanging down from the shoulder, it drapes with a wonderful swing in the back.
It comes in the 3/4 as well as in the carcoat length with the Mongolian lamb treatment.
Dimensions: P,S,M,L,XL