Lord Bizarro's Forbidden Chronicle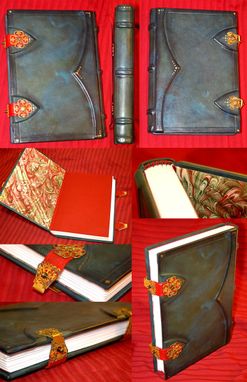 This is a 7x10.5 Alpine green leather Journal. White drawing paper for the text block and handmade marbled paper for the end sheets. Hand sewn headbands and decorative inlays, Handmade clasps with aged gold clasps and gold paint accents.
Rounded spine with a 2-1-2 cord configuration for extra support.