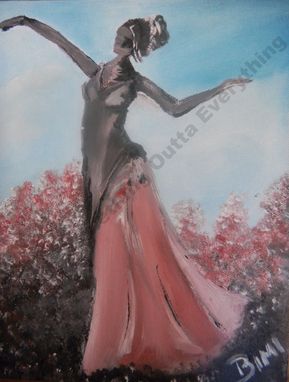 Being Lost in a garden of loneliness is not too bad, though your inner self haunts you from within to shut yourself in a world of darkness. You do have options of intentional distractions beneficial for yourself, to help yourself.
Pity those who do not have the luxury to even get lost in this garden. They fight a battle for their mere existence and if they stop, even if it has to be to re coop, they fall out dead.

The once who can afford to be lost in the garden, lets explore the music, freshness in the air the colours, lets strengthen from within and not compare what others have that you don't have.
Life is short. Its eating you up every second. All I want to be is happy and make everyone around me happy, though I myself get lost as if I' m drowning in a swamp being choked breathless. - Bimi Felix Miranda

OIL in canvas
Size -10 " x 8 "
Made in Ballybrit, Galway
All of our products are handmade
by expert makers.