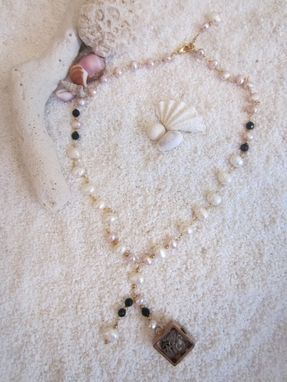 Once cherished you kept her schedule, trusted and adorned around her neck.

Age and technology rendered you discarded.
Now a found treasure, your inner beauty exposed for all to enjoy.

Soft pink & white fresh water pearls in two bold sizes, faceted jet crystal, vintage ladies Tourneau watch with face front (non-functioning)
24 karat gold filled wire and accents

Length 20" additional 3" drop

This is a one of a kind hand made piece using vintage elements made from natural stones & metals.