Lost Wax, Cast Glass, Lalique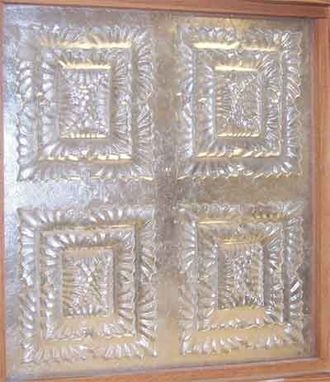 This was a re-making of a Elevator Door for the Hotel Oviatt.
I was Hired to do the Re-Making of the door piece, I did so, and this was an extra, Made out of Crystal, in the Lost Wax-Cast GlassTechnique of melting Crystal at 1475* in a mold I made from Wax, from the Original.
The only thing, I did not add the 24 Karat gold leaf to the back , Like I did to the elevator door pieces.
Framed in wood, 19.5 x 20.5 , Crystal 1/2" to 1.5"thick in design.