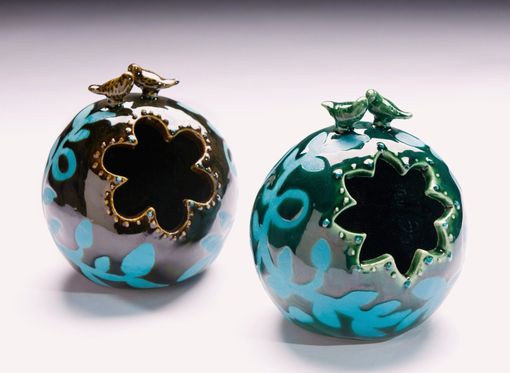 Approximately 5.5 inches in width 6.5 inches in height

Available in: French Blue/Cobalt, French Blue/Turquoise, Forest Green/Turquoise, Amber Brown/Turquoise, White on White and White/Turquoise.

Great for a sweet little succulent or a great green hanging leafy plant. This piece will sit on a desk, tabletop, bookshelf, indoors or out and remind us of the fragile beauty of nature. The lush vine design is done free hand and a glossy glaze lay over a matte velvety texture.