"Love For Power" | Mixed Media On Canvas | 84×54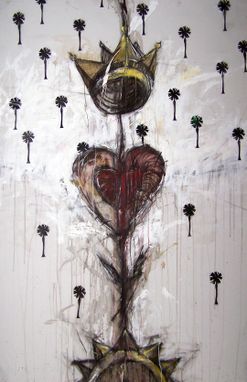 Jesus Riviera
"Love For Power"
Mixed Media on Canvas
84×54

Jesus Rivera was born in Ciego de Avila, Cuba, in 1956. He attended the San Alejandro's Academy of Fine Art and the Art Superior Institute, La Havana, Cuba. He has lived in the United States of America since 1995.

His new work is a challenge to the technical perfection and enjoyment of the creative process.

A world of convulsions expressed with expressionistic treatment in a landscape that hides as an esoteric world all the mysteries of Mt.