Maat Unites - A Four Panel Screen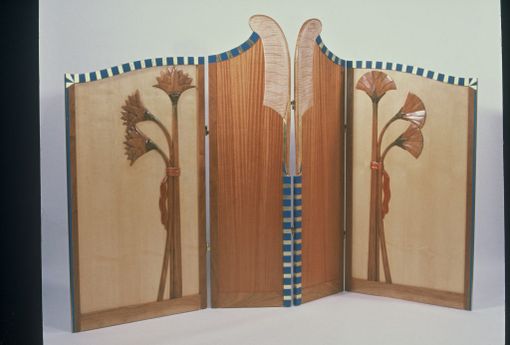 Ancient Egyptian goddess of the physical and moral law, Ma'at , unites Upper and Lower Egypt. All kingdoms were meant to adhere to her principles. Her symbol is the ostrich feather. Symbol of Upper Egypt (south) is the lotus and that of Lower Egypt (north) is the papyrus. The low relief carvings depict these symbols with a light color wash. Edges are detailed with turquoise paint and gold leaf depicting the royal colors
The four panel screen is reversible. The center panels can also be alternated. The lift off hinges that are embedded in-edge allow an almost 70° turn either way for each panel.
Dimensions: 53" x 92.5" x 1.25"