Mahogany Dining Room Chair With Lumbar Support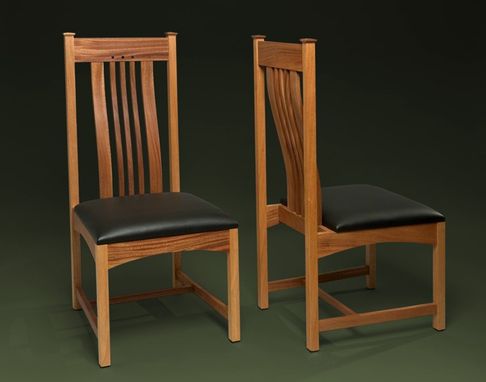 This chair is a perfect combination of comfort and elegance. Everyone who sits in it marvels at just how comfortable it is. It has its' roots in the English Arts & Crafts tradition. It is shown in Ribbon stripe mahogany with a black leather seat. It is available in a variety of wood and fabric choices. There is also a matching arm chair and barstools.
Dimensions: 22" d x 20" w x 44" h.