Mahogany Dropleaf Dining Table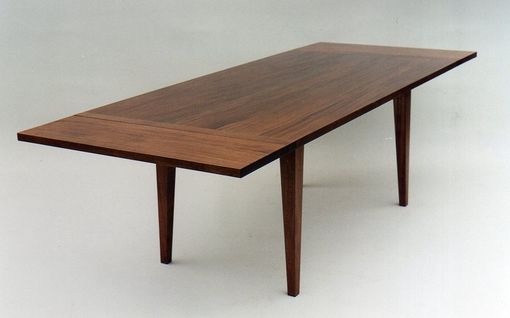 I worked with an architect in New York City to design this Mahogany Dropleaf Dining Room Table which is made out of Ribbon Stripe Mahogany. The mitered joint on the leg is made using chinese joinery complete with a dovetail, tenon and miter, which is all hidden from the face.
Dimensions: 40" x 76" closed, 40" x 100" open.