Mahogany & Limestone Coffee Table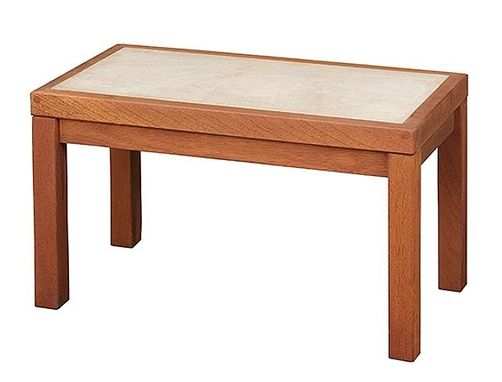 Mahogany and limestone coffee table measures 16" high x 14" wide and 26" long. This table is available in other woods and stones.
The stone frame and legs are 2" square with a 3/4"x2" apron under the frame.
The limestone is 1" thick and is inlayed into the wood frame.
This table can be used inside or outside, however, it is not reccomended that the table be left out all winter as freezing water may cause the top to crack.