Mama And Baby Honu, On A Plaster Pool Bottom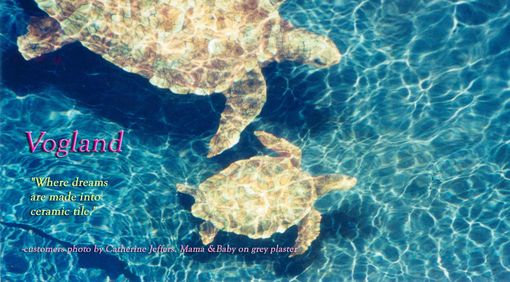 This is my highest requested composition out of all of my ceramic tile mural projects. I look forward to fooling the first time viewer and the excitement it creates. These ceramic turtle images are completely flat on the bottom of the swimming pool. The colored plasters are used to create the shadowing effect. The best effect is the water, as it makes the arms move back and forth with each ripple.
Caution: The only ill side effect is that five year old children and under have a hard time getting in the pool on their own and dogs sometimes never stop barking at them.