Mantel Clock Featuring Craftsman Tile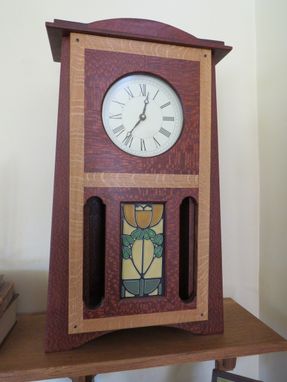 This exclusive specially designed clock will be a focal point of any room. Lacewood is a rare hardwood with exquisite grain patterns. The clock has a quartersawn white oak face accent and a colorful craftsman tile to match the style of the case. Round glass ports adorn both sides of the case. The joints have biscuits and/or dowels for strength. The clock is finished in hot oil.

The clock movement is electric with chimes and pendulum. There are two chime settings and an on/off switch. This clock is very special and one-of-a-kind.