Maple And Leather Bar Chair (Eagle Harbor Bar Chair)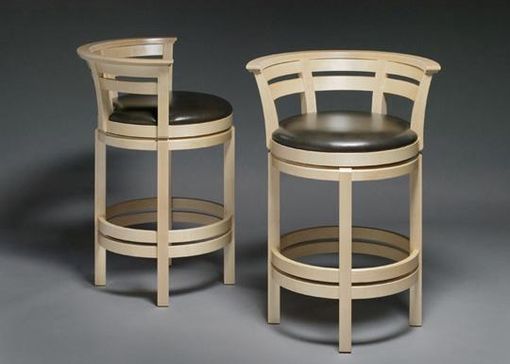 My Eagle Harbor Bar Chair is designed for comfortable seating at a 36" counter height. The arm of the chair was designed to go under a standard 36" tall counter-top. Maple with leather upholstery. Seat swivels 360°.

Chair featured in 500 Chairs: Celebrating Traditional & Innovative Designs (Lark Books, 2008).
Dimensions: 18" diameter x 34" h (24.5" to seat)