Maple Burl Chargers With Turquoise Stone Inlay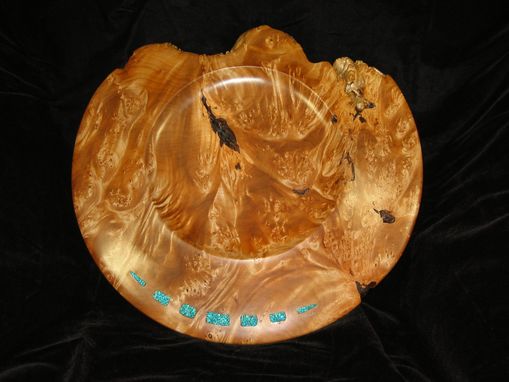 An Interior Designer approached us with a commission to make 18 Charger plates 14" diameter. They were to be used for the grand opening of a private banquet room in a Las Vegas Casino. They liked the prototypes so much that the wife of the Casino owner asked us to make 18 more for their personal use.

They wanted the plates rustic and no two alike. After all the negotiating, the deadline was impossibly close. We worked almost 24/7 and finished on time!

The Chargers were turned on a lathe. Grooves were made to insert the turquoise stones. We used our regular non-toxic finish. Each plate could have been used to serve food or to display on a well.