Maple Oak Leaf And Acorn Trivet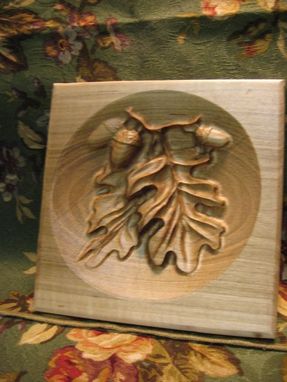 Maple Oak Leaf and Acorn Trivet made from wood harvested in the woods of Vermont. Trivet is approximately 5 1/2 inches by 5 3/4 inches.
Rubber bumpers added to prevent slipping and protect surfaces from hot plates. As an added idea this may be added as a corner piece (rosette)for door or window trim. For this please contact us. Smaller versions of 3 1/2 by 3 1/2 inches can be made. Wood shades may vary from picture(s).