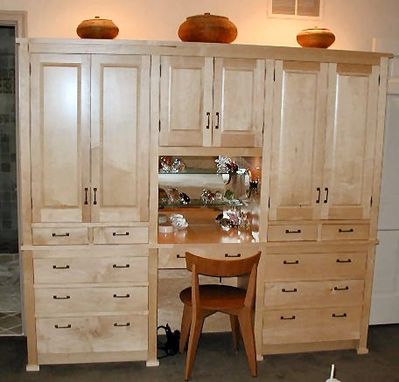 This multi-use cabinet was made to perform a multitude of tasks. The first was to allow for a vanity or make-up space, the other parts act as
a dresser and high boy to be used for clothing storage.It also had to fit into a very confined space. The piece is made of natural hard maple
with a low luster finish. The hardware was hand patinated brass in an oil rubbed bronze finish.