Marrakech Brown Feather Filigree Earrings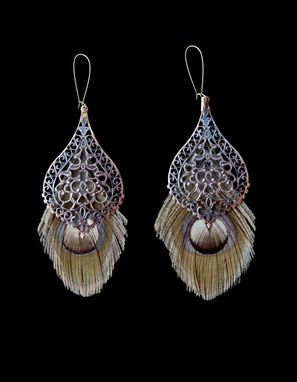 These earrings were inspired by one of my favorite photographers, Steve McCurry. I went to his lecture in Philadelphia some years ago where I purchased his book South by Southeast and was hypnotized by the beautiful images of India. One photo in particular, taken in Agra, India of a train chugging past the majestic Taj Mahal in the background welcomely haunts me.

Beautiful neutral brown peacock feathers complimented by antiqued bronze filigree.