"Las Olas" Marriot Marquis, Miami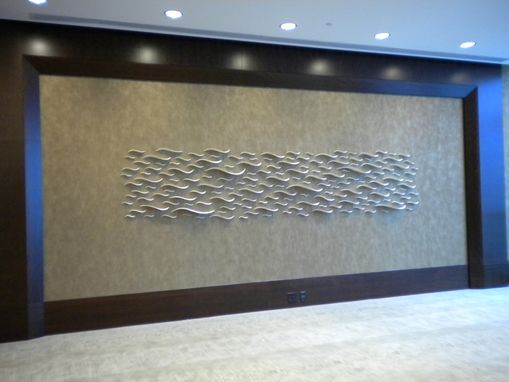 This was a project for a hotel in Miami, in one of the meeting areas. It consists of about 250 individual pieces and each piece was individually hand made in porcelain. The pieces vary in size and depth from 5-21" long, and 2-7" deep. They install directly into the wall, but can be installed into a board that is then mounted on the wall.
Dimensions: this piece is roughly 14" long by 5' tall, but since it consists of individual pieces it can be made to fit almost any location.