Mass Modern Mahogany And Steel Coffee Table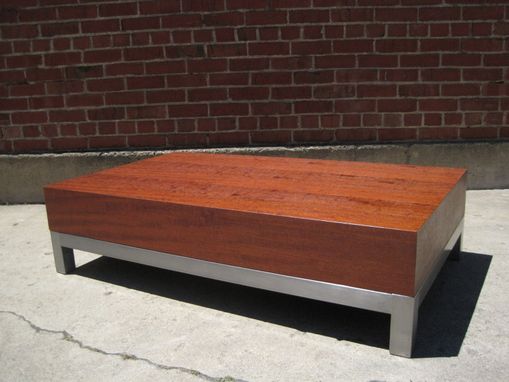 This is no wimpy coffee table. The MASS Coffee Table features a 2" square-tube steel frame and a heavy veneered-plywood block.

With such simple lines, it's the details that make the MASS stand out. The table in the photo has an incredible figured-Mahogany veneer and deep natural red color. Each one is built to order, so it is available in almost any wood you can imagine. A seamlessly-welded, brushed steel base meets the wood block flush on all four sides.

Finished with a super durable, air-friendly waterborne poly.
Dimensions: 27 3/4" w x 47 3/4" l x 12" h