Massive Olive Wood Wall Hanging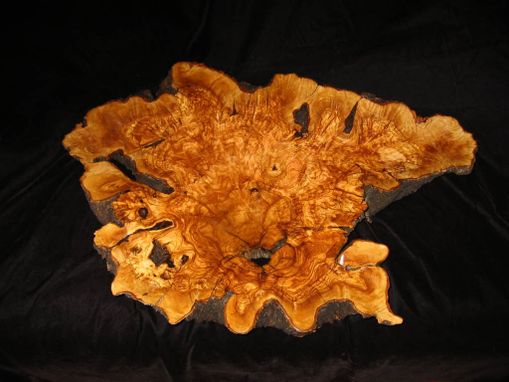 The root mass of a mature olive tree is huge. A 4' wide 4" thick cross section was sawed off the root mass.

Using CAD software a program was designed to enable the CNC to cut depressions in the slab of varying depth.

It was finished with our usual non-toxic oil.

The buyer was from Texas and very excited about hanging it above the fireplace in his new custom home.

Actually a small boy wanted his Mom to buy it so he could use it as a Hot Wheels race track!