Mcdonald's Charitable Boxes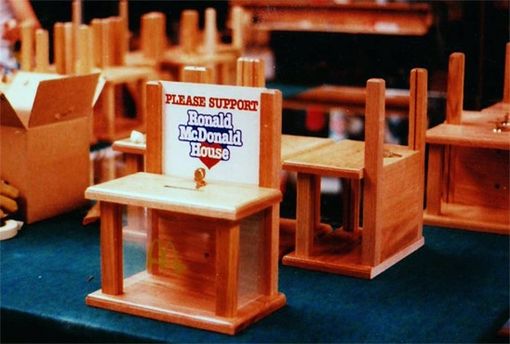 Charitable collection boxes for Ronald McDonald's charities that was used at many McDonalds restaurants.
We designed ,prototyped and manufactured a sizable production order for them. Boxes were fabricated from red oak hardwood with inserted opaque acrylic panels and a unique locking door mechanism. Had accommodations for a graphic panel as shown in the photo.

Let us fabricate your design or ours to meet your Contribution or Opinion Receptical needs.