Meander Entertainment Console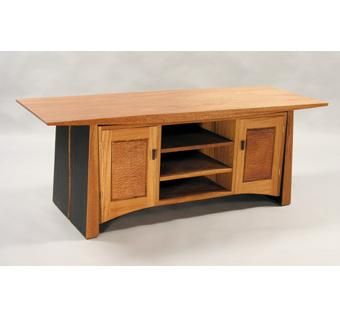 Meander entertainment console in mahogany, pommelle sapele, and dyed black veneer.


The "Meander" designs were inspired by my fascination with the "S" curve, hence the name. For me, the curve evokes a wandering stream or a country road. We are offering these pieces in a variety of wood combinations. We are also happy to consider other combinations to suit your particular surroundings. We will be adding new pieces to this collection soon.