Medieval Interior Barn Door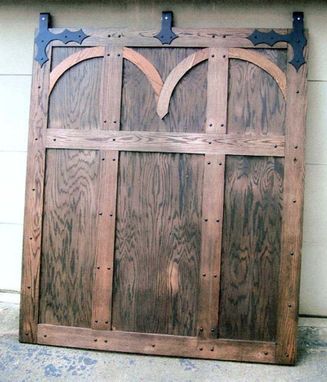 This is a Custom ordered Interior Barn Door,
made for a client in Los Angeles Ca. The theme is Medieval and was being used for his bedroom door. The door is made of 1 inch Oak with accents on both sides of 1 x 6
oak trim, all Glued and bolted to the base.
The door was then hammered to give it the appearance of old wood and stained a dark
finish. The hardware and track system was designed to fit the medieval theme, then cut,
welded and powder coated black.