Memorial Cedar-Lined Walnut Hope Chest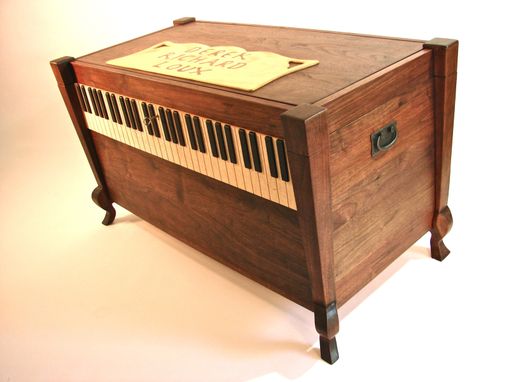 Walnut, yellowheart, curly maple, cedar

I was commissioned by the widow of a musician in a worship ministry in KC to build a chest for his belongings, as a memorial to him. So naturally I had to give the chest musical character, and building it to look like a piano was a given!

The keyboard was laid out with patterns and cut with a router. His name was inlaid in the top on a piece of yellowheart cut to resemble a music stand.

This precious family loved it! Even better to bless them because they had a ministry of adoption and had adopted 13 kids!