Men's Custom Steampunk Overcoat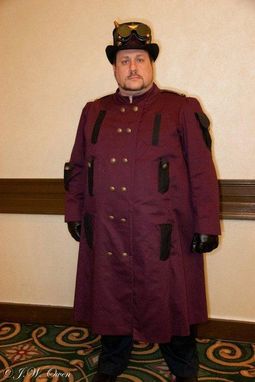 This coat has enough pockets for an Engineer! As shown, the coat has 8 exterior gusset pockets with button closures, on seam pockets, and 4 internal pockets in the lining. Closure is with snaps - front rows of buttons are decorative. Outer abric can vary from suit-weight wool gabardine to worsted wool blends.
Dimensions: As Shown, Size 50R, but can be made to exact measurements in any size. Requires local fiting.