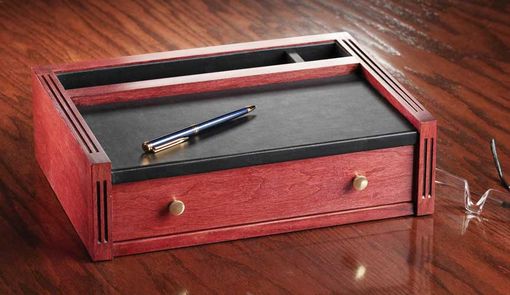 When you empty your pockets at the end of the day, place the contents on this handsome Dresser Valet and you won't have to waste precious time tracking them down the next morning.

Keys, watch, cell phone, wallet and coins stay readily accessible on the top shelf, while cufflinks, receipts, or airline tickets for an upcoming trip can be placed in the drawer below.

Two rear compartments hold your pen, extra credit cards, or glasses, and a secret compartment underneath secures large bills and jewelry.
Dimensions: Width" Height" Depth"
Overall Dimensions 13-1/2 x 4 x 10