Metal Quilt "Pick Up Sticks"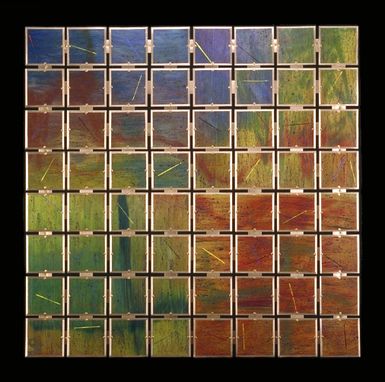 This quilt can be done in a custom size. It is oil-painted copper squares with an exposed copper border on each square. Squares are riveted onto copper strips that are mounted on a hidden wood frame. The piece is clear-coated to keep the copper bright and fresh looking. Each quilt is hand made and an original.
Dimensions: 36 x 36 inches x 2 inches deep. Can be modified to fit horizontal or vertical spaces. Can be fabricated in a larger dimension.