Microphone Stand - Performance Microphone Stand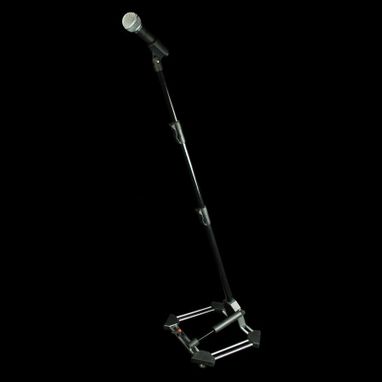 The Performance Series Microphone Stand – Corrado's meticulously crafted stands are as durable as they are eye catching and the Performance Microphone Stand is no exception. Made with sturdy steel it's a great choice for the studio or even a touring musician who needs a reliable microphone stand that won't let them down. The only microphone stands featuring Automatic lift spring Technology. Quiet and smooth adjustability. Extending from 18" to 80" with positive locking system. No boom required. Extremely compact only 22" when folded for easy storage or transport. Superior Design and Stability.

Can make this model in any material you wish.