Military Logos Woodcraving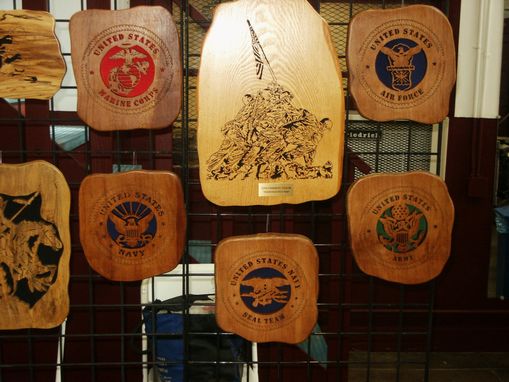 As you can see I have several military logos around the "Uncommon Valor". Each one are cut out with the proper branch logo and color, I have others that are not shown that can be cut out on request. The ones shown here are cut out of sycamore, I have used walnut, pecan, and even ceder. Some peices may cost more due to the cost of the wood requested.
Dimensions: Approx. 15" by 15", can enlarged on request up to about 20" by 20"