Milk Paint Finish On Shaker Boxes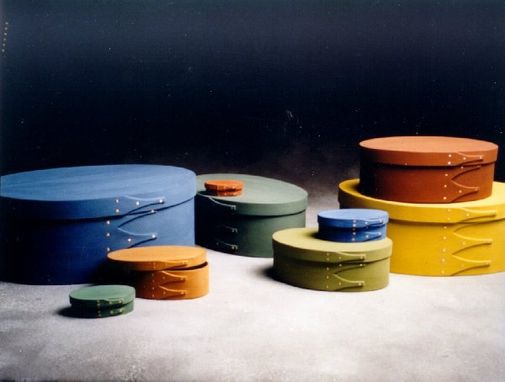 These handcrafted Shaker boxes were finished with our Old Fashioned Milk Paint.
Milk paint was a typical Shaker finish and is now widely used for restoration and reproduction work for an authentic and historically accurate look.
Dimensions: Milk paint is available in powder form to make pints, quarts and gallons when water is added to the powder. Bulk sizes and trade pricing available.