Milk Paint On Kitchen Cabinets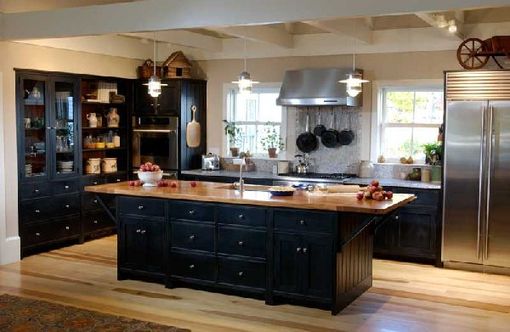 Milk paint is very popular for kitchen cabinets. Burnished Pitch Black Milk Paint reveals glimpses of Cherry stain in this photo of an Early American style kitchen from Crown Point Cabinetry.
Dimensions: Available in powder form to make pints, quarts and gallons when water is added to the powder. Bulk sizes and trade pricing available.