Milk Paint On Studio Furniture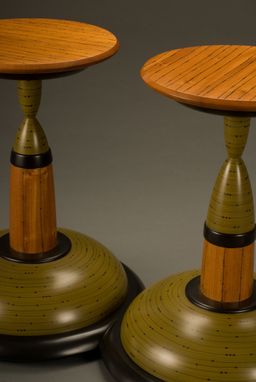 Milk paint lends itself well to contemporary design as well as classic, as shown on these tables made by Kim Winkle.
Dimensions: Milk paint is available in powder form to make pints, quarts and gallons when water is added to the powder. Bulk sizes and trade pricing available.