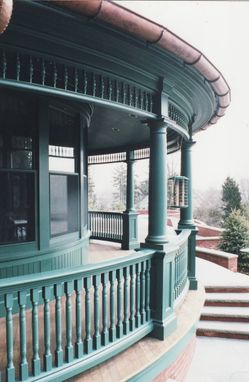 Although carpenters do much to build a lasting home, some details are better done on a bench. As a joiner, I make patterns and several patterns are required for jambs, casings, sash and doors. Architectects and designers plan them ... but I make them.
Dimensions: It takes years of experience and a keen eye to bring the right proportions and scale to a project. At Wood Design,
we bring that level of craftmanship to the customer.