Miniature Glass Helix Sculputres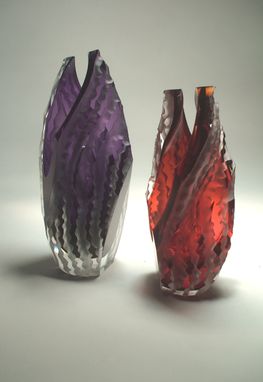 Miniature Glass Sculptures based upon my Helix Series.
For those wishing to own a real Ed Schmid sculpture at a fraction of the cost of the larger ones. These glass sculputres are blown, cut and polished, and deeply sandblasted. In gemstone colors, they are sure to be a great addition to your glass collection, or a way to start a collection by a name well-respected in the glass field.

Dimensions: 4" x 2" x 2"