Mirrored Picture Of Tree Of Life Flourishing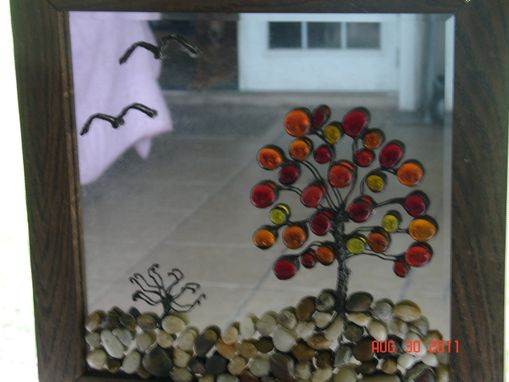 There is a story behind this. I made the tree by twisting copper wire that I soldered over and added the nuggets for the leaves. The mirrored backround really reflects the nuggets. The rocks in the picture are little river rocks. The mirror is framed in oak with hangers on the top.

It is showing that even when the foundation is getting rocky, the family tree is surviving and flourishing. The ragged little tree next to it, is the leeches trying to drain from the strength of the tree. A strong family can survive anything thrown at it.
All of our products are handmade
by expert makers.