Mixed Metal Industrial Pendant. Brass, Bronze And Aluminum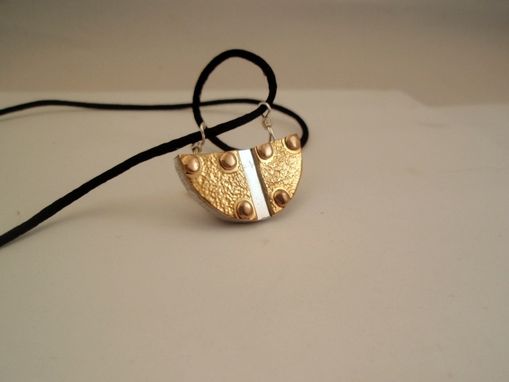 A Small half-circle pendant that came out of me deciding to try and mix various metals to make a layered piece.

Having difficulty finding good quality bronze or brass rivets small enough, i eventually had to come up with a way to make my own from silicon bronze wire.

It is made from a combination of Aircraft Aluminum (T6), hammered red brass, bronze rivets, and finished with sterling silver wire.