Monogrammed Bistro Chairs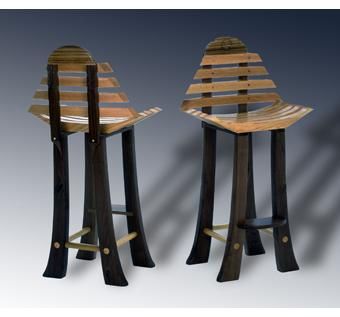 The pair of chairs pictured here are fashioned of walnut legs, oak seating and back and a zebrawood crown. All of these choices can be customized to suit.

The floral rosette is carved into the front of each zebawood crown can be done instead as initials, in a font elaborate or spare, adding a personal, monogrammed touch.
Dimensions: 23"W x 50"H x 20"D