Monogrammed Bridal Kneeling Cushion And Ring Bearer Pillow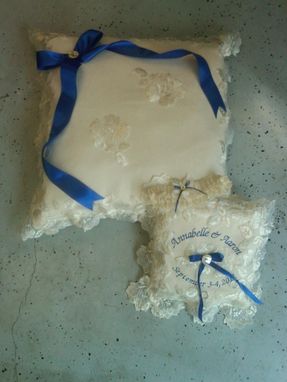 Monogrammed ring bearer pillow and matching kneeling pillows are festooned with royal blue ribbon and antique button detail. Made of silk noil for a homespun feel, these accessories have hand appliqued schiffli lace.

Any color, any design can be incorporated into the accessories for your wedding!