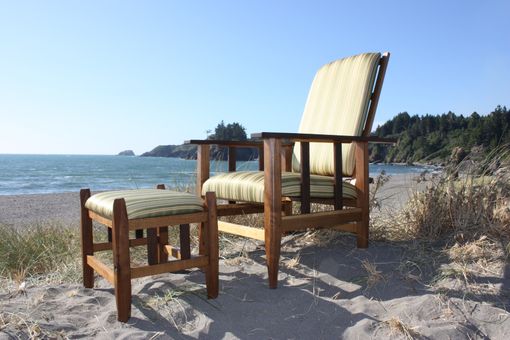 A stylish Award Winning, functional Morris Chair for every day comfort. This piece has a look and feel of summertime at the beach. The XVI is fumed to a buttery rich coffee coloring. This piece is pure aesthetic delight!

Materials Used: Peruvian & Claro Walnut, White Quarter-Sawn Oak with White Oak pegged Joinery.

Production Time: 6-16 weeks.

Handcrafted & Designed by Isaac Stelly

~Furniture for life!



Dimensions: Size: 28.5"w 42"d 40"h