Mosaic Tile Olive Green Garden With Jasper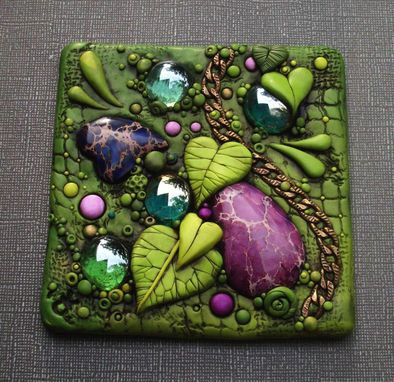 This is a mosaic tile I created with custom blended colors of polymer clay. All detail work and texture was done by hand. Included are glass gems, polished sea sediment jasper and a bit of chain.
This tile measures 4" square. The base is clear acrylic and I designed it to allow light to shine through a few of the gems.